Super Absorbent Polymer For Diaper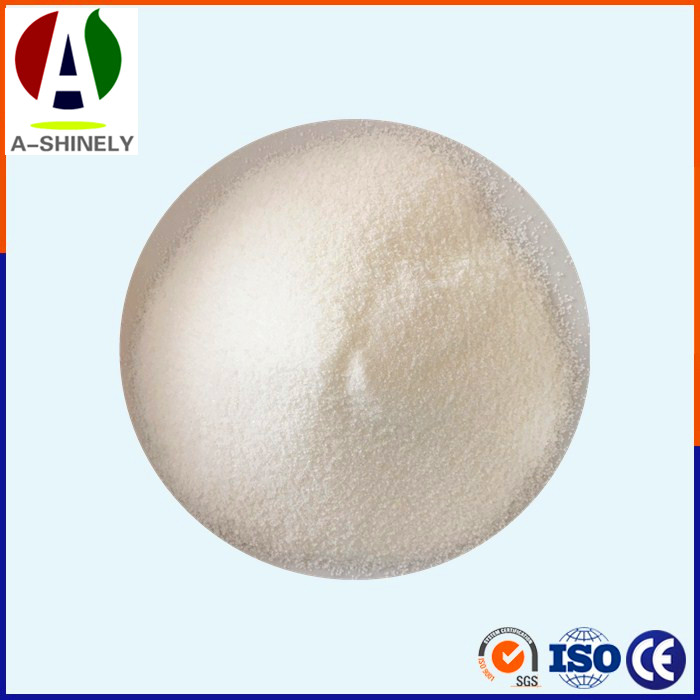 Details
Features
① Its high centrifuge retention capacity helps to hold more liquids and improves the performance of diaper.
② Absorb quickly,and it is easy to melt in blood and blood plasma.
③ When melting in blood,its speed can reach 3-5ml per minute and 7-8ml per three minutes.It can resolve the blood leakage,especially for the thinner sanitary napkin's leakage problems.
④ Good liquid penetrating character,and after absorbing,it is easy to dry.
⑤ It can be used for farm and forestry,saving water for farm and garden and improving trees' surviving ratio.
⑥ Used for sand,can help the plant absorb water.

Specification
| | | |
| --- | --- | --- |
| Item | Unit | Specification |
| Name | | Super Absorbent Polymer |
| Appearance | | white crystal granular |
| Free Absorbency | g/g | ≥600 |
| Retention Capacity | g/g | ≥40 |
| Absorption Rate | S | ≥50 |
| PH Value | | 5.5-6.5 |
| Moisture Content | Wt% | ≤7% |
| Particle Size | | 30-80mesh |
| Usage | | Absorbent core of Baby Diaper/ Adult Diaper / Sanitary Napkin / Nursing Pad /Under Pad |
| Function | | Absorb the liquid and change the liquid into gel form. |
| Packing | | Packed in polyethylene craft bag with 25kg per bag or 1 ton per bag. |