Tissue For Diaper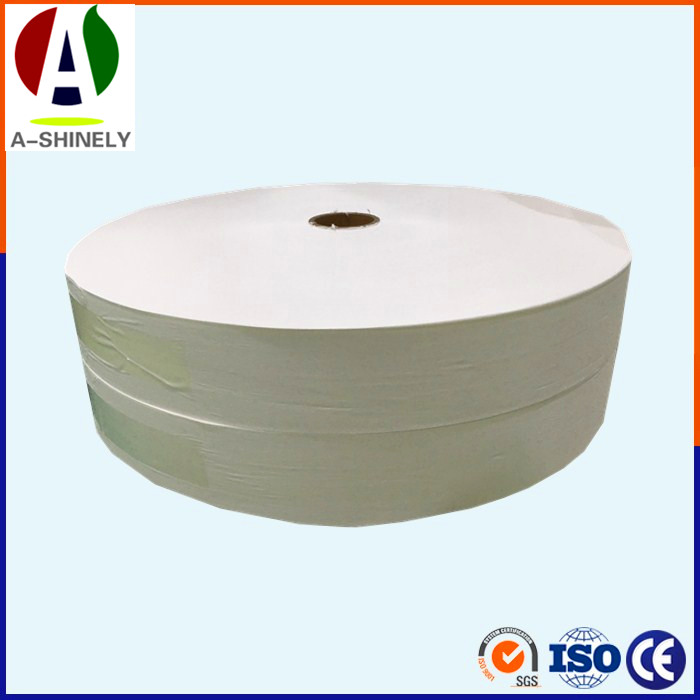 Details
Description:
A Role Tissue Paper Plays in the Diaper/Sanitary Napkin:
Tissue paper is an important component of diaper.The tissue essentially serves as a carrier for the pad(absorbent core) and helps reduce the pin holes created during the compression process carried out by continuous drum forming systems.

Advantages:
1.High quality tissue paper used as raw materials has high elasticity and excellent wet strength.
2. Premium tissue paper enables the products touching soft and fleecy.
3. Breathable tissue paper is Eco-friendly and Carefully-controlled qualified product.
4. Well-received tissue paper performs well in penetration and water absorption.
5. Popular tissue paper helps keep skin dry and offers a comfortable day to baby.

Specification
Product name

Tissue paper

Material

100%Virgin wood pulp

Width

Regular the top layer:90-100mm,the lower layer: 160mm or
total one layer:260mm

Weight

Regular 15-18gsm

Layer

1 layer

Color

White

Usage

Wrap the pulp and sap and avoid the absorbent core of diaper to tear or break when the core absorb the liquid.

Application

Women's sanitary napkins, sanitary pads, baby diaper, adult diaper, adult incontinence.

Packing

Roll with paper tube in the polybag,or according your requirement.